Limerick Water Pump Specialists
At Liam Chawke Electrical & Water Pumps, we have been installing and servicing water pumps all over Limerick and beyond since 1981. We can design and supply a wide range of pumping systems and develop solutions for domestic, farm, commercial, industrial and municipal applications anywhere in the Midwest region. As a family run business, we have grown over the past few years due to our quality work and dedication to serving our customers.
The range of water pumps and pump components we can supply and service includes Booster Pumps, Centrifugal Pumps, Drainage Pumps, Electric Pumps, Petrol Engine Powered Pumps, Submersible Pumps, Well Pumps, Water Pump Controllers, Water Booster Systems and Water Tanks. We will provide you with a complete pumping solution for new or existing water wells and you can depend on our many years of experience to make sure all work is completed to the highest standard.
We stock pumps parts for most pump systems in our shop in Rathkeale and can provide a water pump repair service and pump maintainance package to suit your existing pumping system. Regular servicing is the key to keeping your pumping equipment running efficiently and prolonging pump life.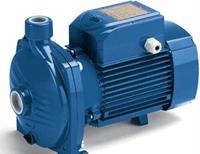 Centrifugal Pumps
with flow ranges from 10 to 900 Litres/Min and pressure ratings to 7 bar. Suitable for suction lifts up to 7 Metres and liquid temperatures of 90 C. Recommended for clean and non-aggressive liquids. Cast iron construction with brass impeller. Can be used with pressure vessels, variable speed drives and Electronic controllers.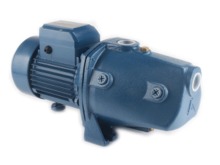 Self Priming Jet Pumps
with flow ranges from 5 to 160 Litres/Min and pressure ratings to 8 bar. Suitable for suction lifts up to 9 Metres and liquid temperatures to 40 C. Recommended for residential water supply from shallow wells and boosting mains pressure. Cast iron construction with brass impeller.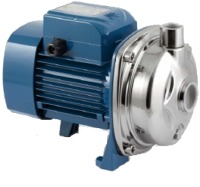 Stainless Steel Pumps
with flow rates up to 350 Litres/Min (21 m3/h). Head up to 20 m. Temperatures up to 90 C. Open impeller allows the pumping of liquids with high levels of impurities. All parts that come in contact with the pumped liquid are 316 stainless steel.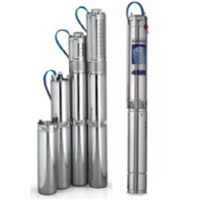 Submersible Pumps
. Flow rates from 5  to 375 Litres/Min. Head up to 500 Metres. Recommended for 4 inch or larger boreholes or for shallow wells, pumping clean water. Suitable for use in domestic, farm and industrial applications, including for water supplies as part of a pressure set, irrigation, washdown or pressure boosting.
From Booster Sets to Pressurisation Units, Expansion Vessels to Water Tanks, Call Liam Chawke today at 069-64318 for our expert help and advise.