For All Your Home & Farm Electrical Needs
Liam Chawke has been supplying electrical equipment to customers all over West Limerick since 1981 and has witnessed many
changes in his business since those small beginnings in his shop on Bank Place, Rathkeale. The principles of the small family business still apply today and Liam say's the real worth of a family business is the quality of customer service it provides and that is especially true for his particular family run shop as they are one of the few store's left in the county that offer its customers such a vast range of electrical equipment and electrical components as well as the amazing service.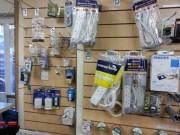 Our philosophy is very simple; We Service What We Sell. We are a family-run business, who take pride in our customer service and product knowledge. We take the time to get to know the customer and the product, so when you come into our shop in Rathkeale, you will be talking with someone with serious know-how in their field. So not only will we give you a great price, we'll provide you with advice you can really trust.
At Liam Chawke Electrical, we also want to help you save money by using energy more efficiently.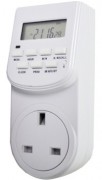 We have teamed with some of the best manufacturers and suppliers in the electrical market to bring you a range of practical, energy saving products to reduce your energy costs. We stock only high-quality products and all our products are tested and certified to the relevant standards.
Call in to our shop in Rathkeale or Contact Liam Chawke Electrical at 069-64318 for all your electrical equipment needs. Following is a list of the comprehensive range of electrical parts, electrical components or electrical accessories we carry in stock or can obtain for our customers within 24 to 48 hours.
Liam Chawke Electrical is an R.E.C.I. Registered Electrical Contractor.